Everlasting
Color Brilliance
Keep the Thrill
You Get from
Fresh Color

Tela COLOR LOCK+
FIBER RESTORE
Anti-Color Fade Serum
The thrill of fresh color will stay with you. Color Lock+ recaptures the thrill over and over again. That hair-paradise-feeling that fresh color gives. Color Lock+ prolongs the life of your color with everlasting color brilliance and satiny, creamy texture until your next color session. You can maintain the luxurious feel of your fresh hair color in all of its glory.
Shop Now

arrow
Strong Hair!
Fiber Enhance Pelusi Plex™
Fiber enhancing technology proprietary to Color Lock+ prolongs the life of your hair. Philip Pelusi matrix blend works to reinforce and strengthen the keratin structure in each hair strand. Working double duty to keep color in its place while repairing hair into optimum condition. The result is lasting color brilliance, structural reinforcement, and hair smoothing effects.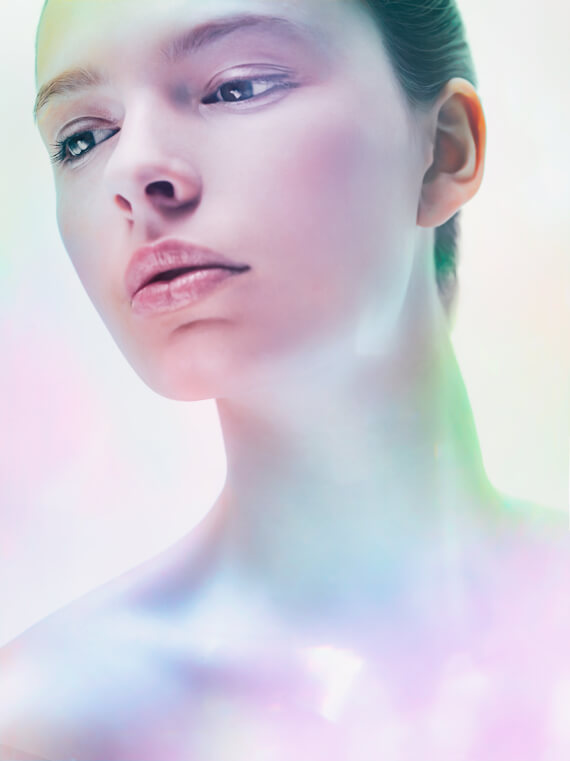 Enhance & Protect
+ Reduces hair breakage, repairs the cuticle layer
+ Fresh color for up to 20+ shampoos
+ Prevents color fade up to an amazing 80%
+ Hair regains its gloss, luster, flexibility and tensile strength
+ Soothing, anti-aging protection for hair and scalp

See The Results arrow
FIBER ENHANCE PELUSI PLEX™
PATENT PENDING HYDRO PELUSI CERAMIDE COMPLEX
TELA'S CERTIFIED ENHANCING BLEND
MICRO-EMULSION BROAD SPECTRUM UVA/UVB FILTERS
CERTIFIED ORGANIC BAOBAB OIL
NO WATER IN THE FORMULA

Rare Gem
You have just discovered a rare gem. There's nothing like Tela. Philip Pelusi makes daring, matchless, imaginative, extraordinary hair care formulas and textiles for hair. Color Lock+ is so original, and so unique, you can feel the magic holding the box.
Tela haircare helps you achieve virtually any hair goal you envision. A part of that is helping create winning habits for your hair care routine. Color Lock+ eliminates what happens to poorly maintained hair in between color sessions as we know it: color fade, rough, dry/matte hair texture, tangles and overall drab. Plus, lack of style ability.
With regular use of Color Lock+ you will experience a tremendous difference in your hairs' strength and ability to stay hydrated, and color preserved. You will especially notice how it works to amplify reflectivity and add luminosity to your hair.
Your hair with all of its sparkling facets and endowment of shine escaping with light.
Love Tela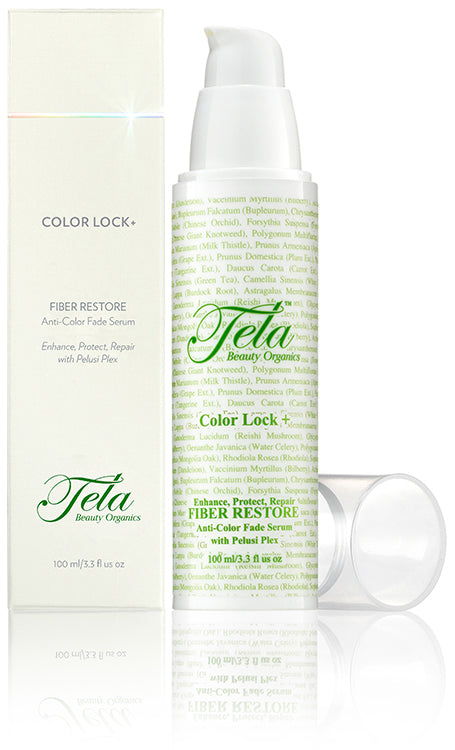 Keep the Thrill
Vegan, color-safe, and free of gluten, parabens, formaldehydes, propylene glycol, and sulfates.
Shop Now

arrow